Happy Wednesday Brainiacs!
I've been thinking a lot lately about my immediate family. One of the reasons is due to my diagnosis of Graves Disease. Believe it or not, I still get the question - 'Does anyone from your family have Grave's?'. The other reason is my mom.
Last March, my mom had a heart attack in the Philippines. They had to do an emergency open heart surgery in order to save her life. Thankfully all was ok but because of her insurance being from the United States, my dad had issues with the hospital. To sum it up nicely, the hospital detained my mom until full payment was made to the hospital.
The incident brought me and my sister on a three week trip to the islands to fix everything so our mom could get out. Upon arrival, we walked into an alien world of unspoken rules and culture shock! However, as we were quickly learning the Philippine legal system, we were also learning another valuable lesson - the importance of family.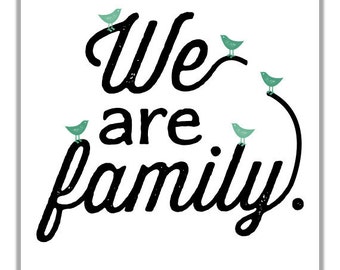 It's sad but sometimes something bad has to happen - like my mom's heatlh - in order for family to open up and come together. In about a week, mom and dad will be back in the United States (yes! Mom is out but that's another post). After mom's heart attack, they also found out that she has Alzheimer's. Therefore, dad will be needing us more than ever in caring for her. As we prepare for their arrival, I reflect back on how we banded together a few months ago so we can find a way to get mom out. This time around, candid conversations may need to happen as we move forward in caring for mom. Sometimes a hard conversation to have since my parents still see all of us as "kids" still. So let me ask, how do you have those conversations with parents?