Well hello to everyone out there and a happy Monday to you all...and you know what Monday means...This Momma's Meandering Mondays #6! Some come on in, meet some amazing folks, find some awesome and tasty treats, and best of all make some friends and grow together! This month, I will be asking my lovely co-hosts to pick their favorite post from those linked up each week to showcase them as "This Momma's Marvelous Meanderers", so be sure to check back next Monday so see if you have been featured! And, don't forget to enter the amazing group giveaway!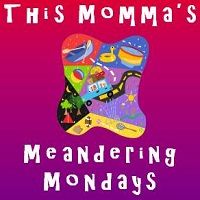 Okay, are you ready to party?!? Well then, without further ado...let me introduce you to my amazing co-host's for August! [gallery type="circle" ids="816,815,814"] Jessica Dy @
The Wondering Brain
– "I'm a Gen Xer and work full time as a Special Projects Person for a university. I am also a full time mommy to 2 boys, ages 19 and 2. To top it off, I am also a full time Doctoral Learner for the University of Phoenix. I started writing this blog in January 2013 because I was suffering from writer's block in school. I like challenging myself in whatever I do. I figured if I held myself accountable for writing, why not display all my crazy thoughts out to the public? Thus, The Wondering Brain was born!"
Brittnei Washington @
Get Fit, Healthy Life
- "Brittnei is a bubbly wife to Harroll Washington and mom Harroll, Jr. who loves homemaking, beauty, decor, crafts, football and healthy living. She and her husband Harroll have a home business helping people virtually and in person to lose weight and live healthier lifestyles. They sell a line of all natural products to help people tackle weight loss and obesity-related health conditions as well as a natural serum to help with wrinkles and stretch marks. If you are interested in learning about these products, you can go to their website here (
http://getfithealthylife.skinnybodycare.com
)."
Ann Harrison @
Ann Again and Again
– "I am the Owner and Writer of Ann Again... and again. I live in Portland, OR and have been blogging since 2008 with the prompting of my lovely mother who thought the silly stories of our family life should be shared with those who were ready for a good laugh. My blog title came from the fact that I don't seem to share all the information I intend with one phone call, so you'll probably receive a second call from me stating "It's Ann, again." Stop in and say hello to each of these wonderful ladies, because everyone enjoys a little comment love! Feel free to "meander" by some fellow bloggers and find a new recipe to make for the family, a helpful blogging tip, a funny story to read, and best of all a new friend to make! There are really only a few rules that I would ask you to follow, pretty simple ones really... 1. Link up your favorite story, recipe, photo, or helpful tip; please keep it family friendly. 2. Please follow our Host and Co-host's 3. Please find some new friends to follow, remember the more you follow the more followers you will have. 4. Be sure to leave some comment love, to get it in return. 5. Grab our badge and display on your blog, sharing the love is what it's all about. Then meander through the links and make some new friends, find some amazing and useful tips, and maybe even a new treat to try
!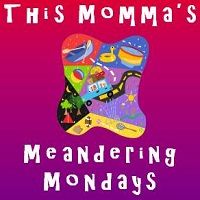 Are you interested in co-hosting This Momma's Meandering Mondays? If so, please drop me a line at ssgannett@gmail.com. I would love to have you along for the ride! You can also check out my sponsor page for more info
And for an amazing extra, a couple of weeks ago I was offered an opportunity to do a sponsored post for Ross Dress for Less Stores for a $25 gift card and one to offer my awesome readers for a giveaway. And since, this month I am also co-hosting for Jessica at The Wondering Brain's weekly hop party "My Favorite Post SHOW OFF Weekend Blog Party" and each of the other lovely co-hosts offered to add in a prize, we now have an absolutely amazing giveaway to offer! And it is just in time for back to school! So I am offering a special thank you to each of these wonderful ladies for helping to make my first giveaway spectacular! [gallery type="circle" ids="808,807,806,805"] a Rafflecopter giveaway